Get Unstuck: Life and Career Coaching
My coaching practice helps individuals get unstuck and create positive life changes. I work with people who are experiencing challenges, entering a new phase of their life, or want to make a positive change in an accelerated manner. I can help you in a variety of ways:

Improve Relationships

Goal Setting

Health and Wellness Concerns

Navigating Life's Twists and Turns
More Effectively Managing Time

Work Life Balance
Career Counseling

Dealing with Daily Stress
I believe everybody has the ability to create change, overcome hurdles and obstacles. The first step is to move out of your comfort zone. Leaving your comfort zone ultimately helps you transition to a more meaningful life.
If you are striving for something challenging and fulfilling, I am uniquely qualified to support you.
Why Coaches are a Great Resource
When you need to improve your fitness levels, you hire a personal trainer. When you need to improve your diet, you consult with a nutritionist. Now when you want to take charge of your life, you can work with a Life & Career Coach.
Life is not always smooth. Thus, it is not unusual for clients to express a feeling of being stuck, out of life's flow or frustrated about work, relationships or health situations. A Life and Career Coach can help you change these situations.
My Holistic Approach To Career
and Life Coaching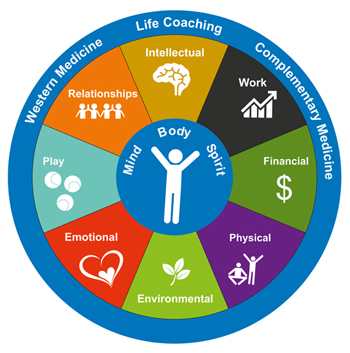 My extensive background as a Nurse Practitioner enables me to understand the consequences of lifestyle choices. I employ a holistic client centered approach to assist with health related issues and creating life changes.
My Life and Career Coaching practice can help:
Address specific personal and professional challenges.
Analyze what is happening now to you.
Identify obstacles or challenges.
Select a course of action to achieve success.
Our partnership will challenge existing attitudes, beliefs and behaviors and work to develop new ones. This will help you move towards your goal(s) in a more productive way.
Clients can take advantage of my coaching services from the comfort of their own homes via phone/video Skype. I can also arrange to meet with you in person at my Boston area office. If you're serious about really making positive changes in your life. I can help you.